Brushless Rotor Stator Auto-Stack Lamination Sheet
Productivity:

5000

Place of Origin:

China

Supply Ability:

5000
Basic Info
Model No.: brushless motor
Product Description
Model NO.: brushless motor
Trademark: Shenzhen precision
Specification: 80*0.5
HS Code: 8207300090
Name: Brushless Rotor Stator Auto-Stack Lamination Sheet
Transport Package: Wooden Box Package, Rust Proof
Origin: China
Product Description
Specifications
brushlesss motor stator rotor lamination
Stamping Die
ISO9001;2008
19 years experience
Japan high tech
high voltage electronic motor stator rotor lamination
Shenzhen jiarun precision
Stamping
mould company an ISO 9001:2008 certified company, with a focus on Customer Satisfaction.
JR has been an industry leader in precision, complex formed, miniature custom stamping over 30 years using high speed
Progressive Dies
and four slide tooling. The production quantities can be from a few prototypes to millions of parts.
Corporate Philosophy
JR 's core busniness is to custom stamp and form miniature to medium size precision parts. In our business we are responsive to working with your product engineers during the development stages of new programs. We then have the production capability to follow through and satisfy your highest volume production requirements. Another segment of our business is secondary operations. Talk to us more about your next operation, and chances are we can be of service to you there as well.
We have recognized the need for change in order to supply the markets we serve. We supply critical stamped, formed, and plated components to the computer and business machine, telecommunication, automotive, military, aerospace, medical, industrial controls, and home entertainment industries - in other words, to every conceivable discipline in which stamped parts are used today.
These components must be of the highest quality standards; defects, if any, in the parts per million range; they must be delivered on time, not early or late; the quantity must be correct; they must bypass incoming inspection and go directly onto the production floor; the price must be right. As a supplier we must certify to all of the above.
Having satisfied these criteria, we feel that we are ready to do business. We have accomplished these standards with our principal customers, and look forward to the opportunity of working with your organization in the same way.
Tooling Philosophy
Our well received philosophy over the years on tooling is that as long as Electronic Stamping Corporation is running the production, we maintain the tools at no cost to our customers. This means that the life of the tool is as long as the life of the stamped component. The only exception to this would be any design change of the part itself by the customer. In addition, if the product demand increases to the point where another tool is required, ESC will build a second tool at no charge to the customer.
Progressive stamping die for motor stator rotor lamination technology
QUALITY:tolerance of spare part is within 0.002mm , tolerance of feeding length is within 0.003-0.005mm , and groundness is within R0.05-0.5,
STATOR ROTOR Technology : stator rotor tolerance is within 0.05mm , concentricity is within 0.05mm ,
SPEED: stamping speed reach 350-400 strokes per minute .
Life: regarding life reaches 1 million to 5 million strokes , while total life from 100million to 200 million ,
Product size : we make stamping die for motor stator rotor from od 3mm to 1000mm ,
Technology: 1.auto interlocking
2. skewing
3.shoulder hole for stator rotor lamination
4.rotation for lamination within 180 degree .
Mould material: tungsten steel ,SKD11 , SAP-60, ASP-9 etc .
product name
ac,DC Motor stator rotor lamination
product material
Carbon steel, hot-dipped galvanized steel, SECC, stainless steel, aluminum,
brass, copper, plastic, rubber, FPC(flexible printed circuit) etc.
process method
stamping ,punching ,forming ,bending ,deep drawing
mould steel
AISI D2/JIS SKD11/ Din1.2379, ASP-23, SKH-9,etc
mould type
progressive stamping die ,transfer die , high speed die ,deep drawing die,punching die,forming die, bending die ,etc
equipment
20-220T press maqchine , CNC machine , wire EDM machine ,laser machine ,conputer CNC machine , grinding machine etc
stamping capacity
0.1mm to 5mm , longth 3000mm ,width 2000mm 20t-220t
surface finish
electroplating, Powder coating, Conversion, Passivation , Anodize, Alodine,

Electrophoresis, etc.
product
auto stamping part ,machinerty stamping part ,office appliance stamping part ,computer stamping part ,terminal,connector ,contact ,flat spring ,flat washer, HDMI stamping part , IC chip Lead Frame ,micro SD stamping part, PC terminal,I/O ,USB stamping part,motor stator ,motor rotor ,motor bracket, motor cover ,motor case , electornic stamping part , usb connector , wire EDM part , stamping mould deep drawing die ,etc
output
500 sets die , 25sets press machine ,5 sets CNC machine ,20 sets grinder machine ,12 sets SODIC wire EDM ,5sets laser machine ,
market
Europe ,America,Japan,India ,southeast Asia ,Africa,
main customer
Midea, Casic, Canon, Tong-chang electric machinery, Chigo Air conditioning, Mitsubishi Electric, Mitsui High-Tec.
after-sales service
guarantee replace , engineers are access for oversea,
brand
JR ,OEM ,and other
certificate
ISO9001;2008
The procedure of mould
Drawings
1, Received the 2D or 3D drawings and the technical requirement, we will give the quotation with delivery time as per your requirements.
Sales Contract
2, Sign the Mould Design and Manufacture Contract between two parties after receiving your production confirmation.
Design Work
3, We will start the design work (for this please send 3D drawings if possible, our specialists will be more efficiently work out the design with CAD/CAM/CAE systems)
Mould
4, We will give the mould drawings within 15 days (depending on the structure of the product), and we start the manufacture after your approval.
Samples
5,Then will be the first test, we will send you the samples by the ordered mould.
Modification
6,Mould modification until the customers satisfy it.
Delivery
7, We will delivery the mould after the above mentioned working process.
Motor lamination progressive stamping mould
JR motor core die : product series of
Progressive Die
, various laminations and cores for motors which involve air-condition compressor motor , refrigerator motor , plastic sealing motor, automobile motor , generatoe motor , stepping and servo motor , universal motor , shaded pole motor , dc motor
JR mould capacity : we are make progressive stamping dies for lamination from 3mm to 2000mm , the maximum die that we have made is for 700mm stator rotor lamination , meanwhile, we are capable of functions like interlocking , skewing , shoulder holes for laminations from 5mm to 300mm , and rotation for laminations within 180mm
Spare part:we use wire EDM and grinders to process key parts in the die, and their machining precision is within 0.005mm,while roughness between Ra 0.05 and Ra0.4, on the other hands,we continuously work to improve the standardization, so that we can meet your requirements quickly with high quality.interlock and counter punch, slot punch , pilot punch , punch and die for weld notch ,ejection pin and kicher, interlock and counter cut die, slot cut die, pilot cut die, feed error protector, pilot pin , location pin, round pin, round lifer, notched round lifer.
The level of standardization and coverage rate of standard parts here in JR ranks among the best in this industry, we use alloy steel of high intensity, high speed steel or carbide materials for main mould parts likes upper plate, lower plate, spring -loaded strippers, and carbie parts, on the other hands, we not only introduce in auto feeding device and feeding error protector , but also precisely machining relevant holes in stripper plates, so that we can guarantee dimensions and relative locations for good mould intensity and long time.
Motor lamination progressive stamping die
motor core lamination progressive stamping die, it is a motor core lamination cabide progressive stamping die with integration of machinery and electricity.it features an accuracy of 2um,a step accuracy of 3um,matrix insert segment accuracy of 1um,dual rotation accuracy+-1,surface roughness Ra0.1-0.4um.and die sets parallelism of 0.01mm/1000mm. the motor die can be used on the high-speed stamping machine at a speed of 300-500 spm,and it is completed with a unmber of functions such as automatic punching,interlocking,skewing slot,dividing into groups and rotation, some electronic monitor devices are equipped on the die such as air cylinder, solenoid valve and detector of misfeeding and double thickness. The success rate of once trial test run of the progressive die is 80% with 300-500 spn.averaged grinding frequency of 150 million.
Motor lamination single punching and compound die
With detachable precision die carrier, modern punch bounding process and numerically controlled precision processing and measuring technology, the motor die features easy grinding, high guidance precision, good punch stability, uniform blanking clearance and long service life, the success rate of once trial test run of the motor die 95% with an averaged grinding frequency of 1500,000 strokes. Both the quality and technical level of model Y, Y2 series lasting motor silicon steel sheet cold punch die.
Our main product :1.brushless motor stator and rotor 2.brushed motor stator and rotor 3.vibration motor stator and rotor 4.induction motor stator and rotor5.SR motor stator and rotor 6.PM motor stator and rotor 7.DC motor stator and rotor8.universal motor stator and rotor 9.BLDC motor stator and rotor 10.
AC Motor
stator and rotor 11.stepper motor stator and rotor12.induction motor stator and rotor 13.shaded pole motor stator and rotor 14.capacitor motor stator and rotor 15.pump motor stator and rotor 16.Motor bracket17.Motor cover18.Motor stamping part
19.Wounding stator and rotor
Application : Automotive ,electric appliance , coffee bean grinder motor ;Bathtub massaging machines motor ;vacuum cleaners motor;Electric screwdrivers motor ;Angle drills motor ; blenders motor; mixers motor;slicers motor ;electric knives motor ;soybean grindersmotor ; hairdryersmotor ; air pumps motor ; shredders motor lift motor ; hospital beds motor , accumulator cars motor , shredders motor , massagers motor
Shenzhen jiarun precision stamping mould company
JR stamping company was established in 1997, is located at Shenzhen , Guangdong , china .the total investment of company over 10 million RMB . with annual pr5oduction is RMB 30 million . there are 100 employees, 30 of which are professional engineers and operators , we are one of the largest and most professional manufacturers of motor stator rotor , progressive stamping die for motor stator rotor .
The company processes many precision equipments, such as Japan sodic WEDM (6 sets ) Taiwan CNC machine (4 sets ) high speed press machine ( 15 sets ), Switzerland 3v test amchine .
The company specializes in progressive motor stator rotor lamination die for various motor core , various motor stator rotor .all dies aew designed by senior engineers , and we can ensure their high precision , long life ,and good stability. By strict quanlity control, we bring along more benefits and values for our customers .
R and D department
There are 100 professional workers , we engage in technical research and development , by advanced software , we imrove our design and calculation , which facilitates design and therefore shoten lead time ,
We are specializing in stator rotor for more than 14 years , we have advanced equipment , we obtained ISO9001;2008 , we are make progressive stamping die for motor stator rotorlamination from 5mm to 2000mm ,the maximum die that we have made is for OD 450mm stator and rotor lamination , meanwhile we are capable of function like interlocking ,skewing,shoulder holes for lamination and rotation for lamination within 180mm .
Motor stator rotor core stamping die service
1. our motor stamping mould life is from 100 milion to 200 million , ans the punches grinding 1 time every 1 million strokes ,
2. we will offer customer maintenance instruction and opereation instruction file to help customer to maintenance and operate the mould
3. mould repair: A. online service : if you mould have any problem , please send us the problem by file to us , our engineer department will offer solve way
B. if the mould have big problem or customer need our engineer to oversae service , we also can offer
4. mould install , A. we will offer install instruction file ,
B,. our engineer can go to aboard to help you install the mould
5. we will offer mould spare part , such as punches and inserts to customer ,
6.if customer have no press machine , we also can help customer stamping stator rotor ,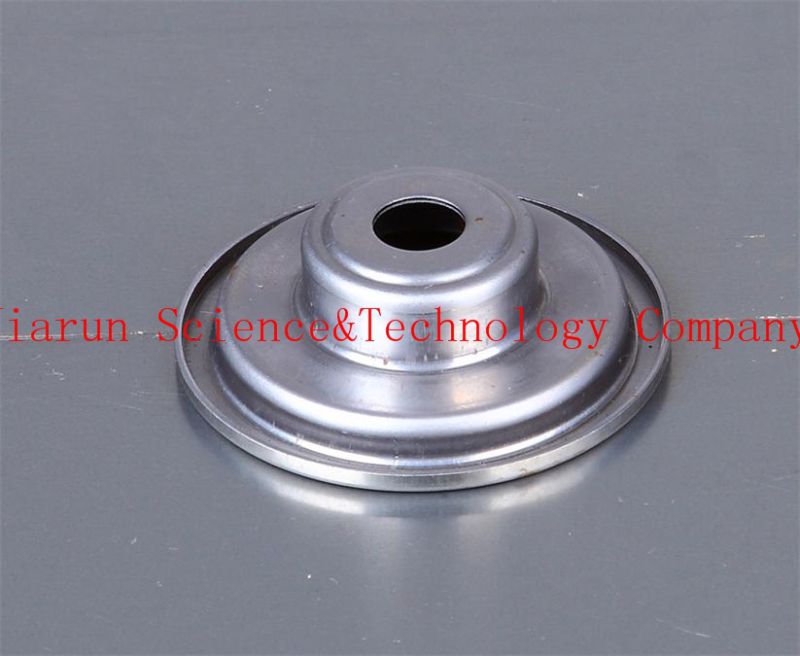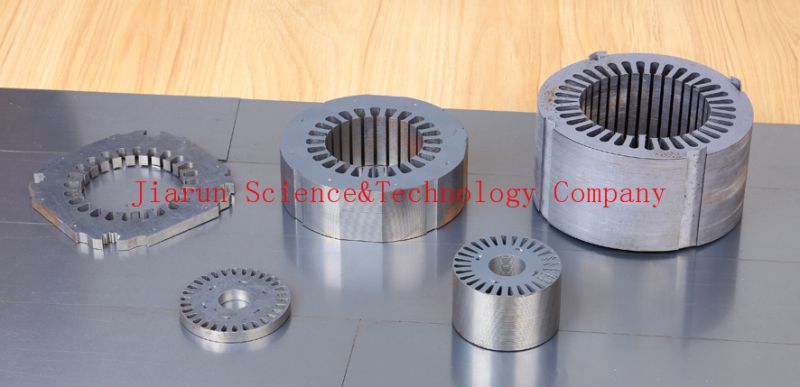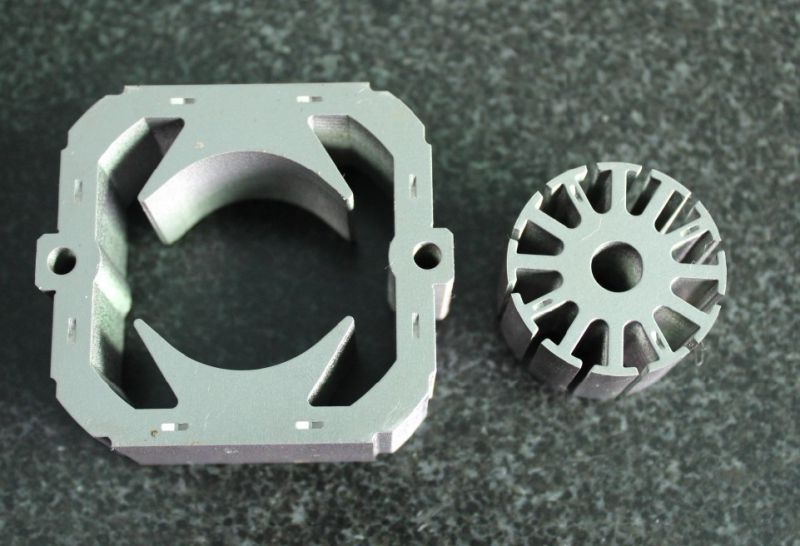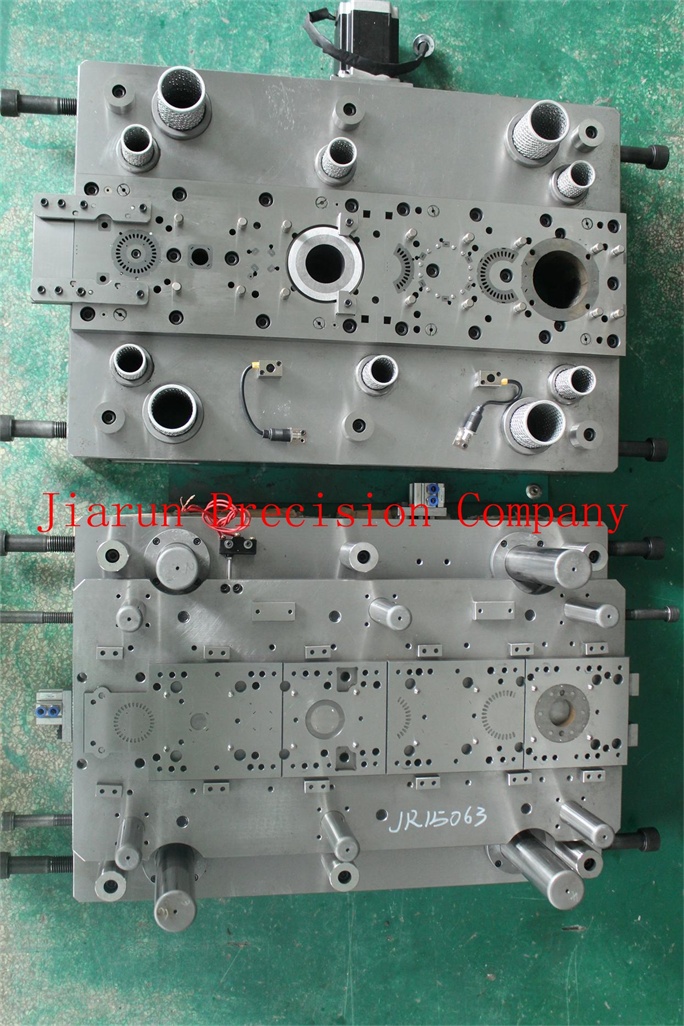 Contact us if you need more details on Brushless Rotor Stator. We are ready to answer your questions on packaging, logistics, certification or any other aspects about Rotor Stator、Rotor. If these products fail to match your need, please contact us and we would like to provide relevant information.
Product Categories : Other Hardware Accessories